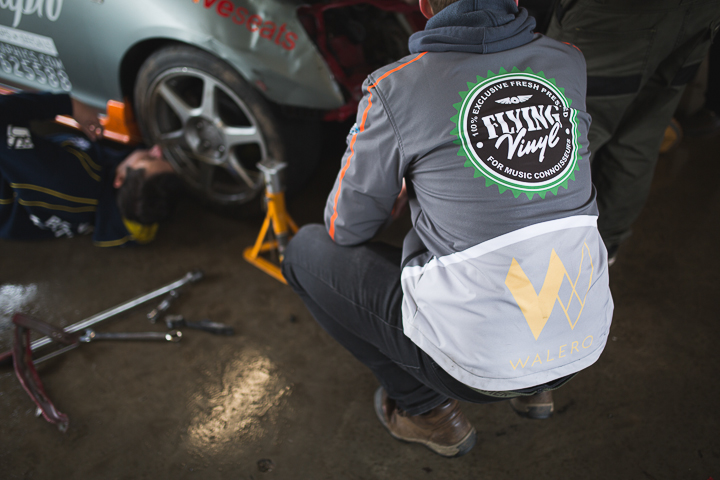 750 Motor Club: Motorsport Essentials
April 3, 2016
Rounds 1 & 2 – Oulton Park – Saturday April 2nd.
Back in January, a company named Walero (more on these guys soon) invited me to attend AutoSport International at Birmingham's NEC. Being the first motorsport show of the year, it's always a great opportunity to network, and this is where I met Josh and Luca of Motorsport Essentials.
Josh and Luca are students of Motorsport Engineering at Brunel, and are drivers themselves. They ran this car (in a different guise) in the 2015 Tegiwa Civic Cup championship under the name 'One Light Racing', where they proved to be incredibly consistent with an impressive amount of finishes. When asked if I wanted to attend a race weekend with them, how could I say no?
During Friday's practice sessions, Luca was putting in steady, consistent times. Fine weather, a plated differential and of course driver skill meant lots of grip.
I arrived late in the day, as the car was in the long queue for scrutineering. Word was floating around that all EP Civics were being failed if they were not running a scuttle seal.  Word was true. Something about high-pressure fuel leaks. The ME car was no exception, but this was a simple fix and was to be sorted later.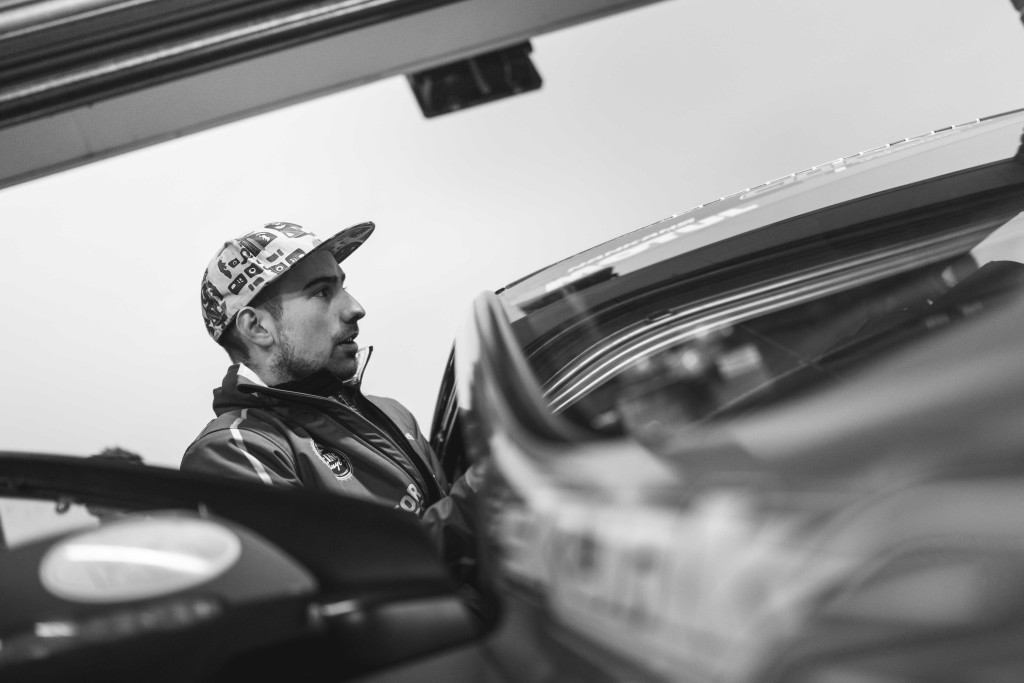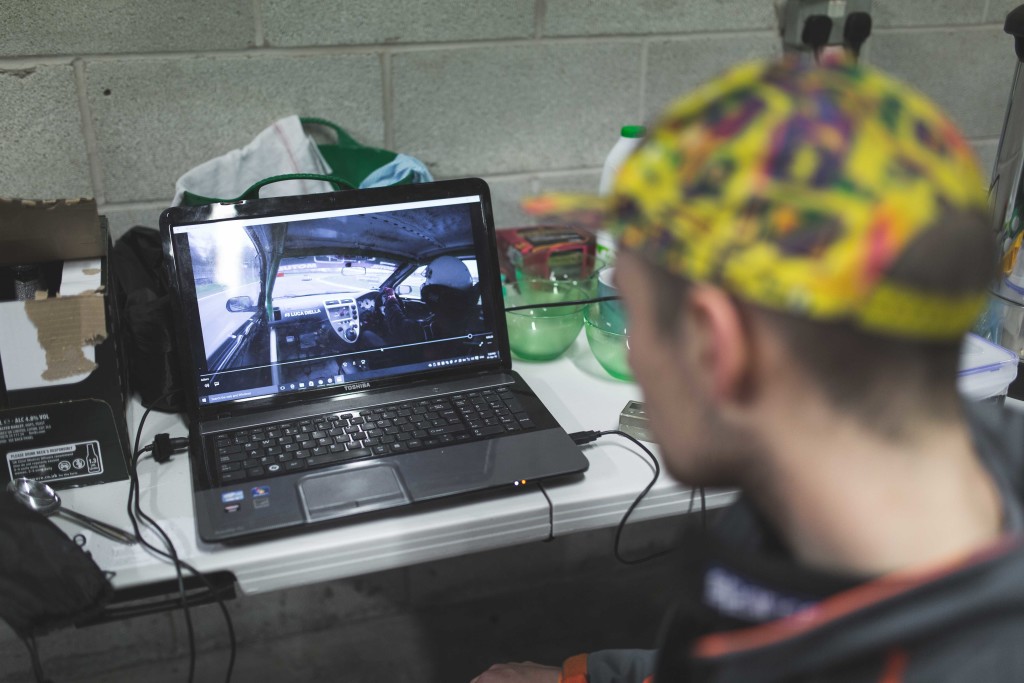 The team not only consists of Josh and Luca, but a number of guys, all engineers of sorts from various universities. Between them the brakes were bled, geometry sorted, scuttle seal sourced and fitted, car washed, more sponsor stickers applied and the car refuelled. As it grew darker, the car returned to scrutineering, and returned shortly after with a new sticker in it's window which basically meant, 'Yeah, you can go and race now'.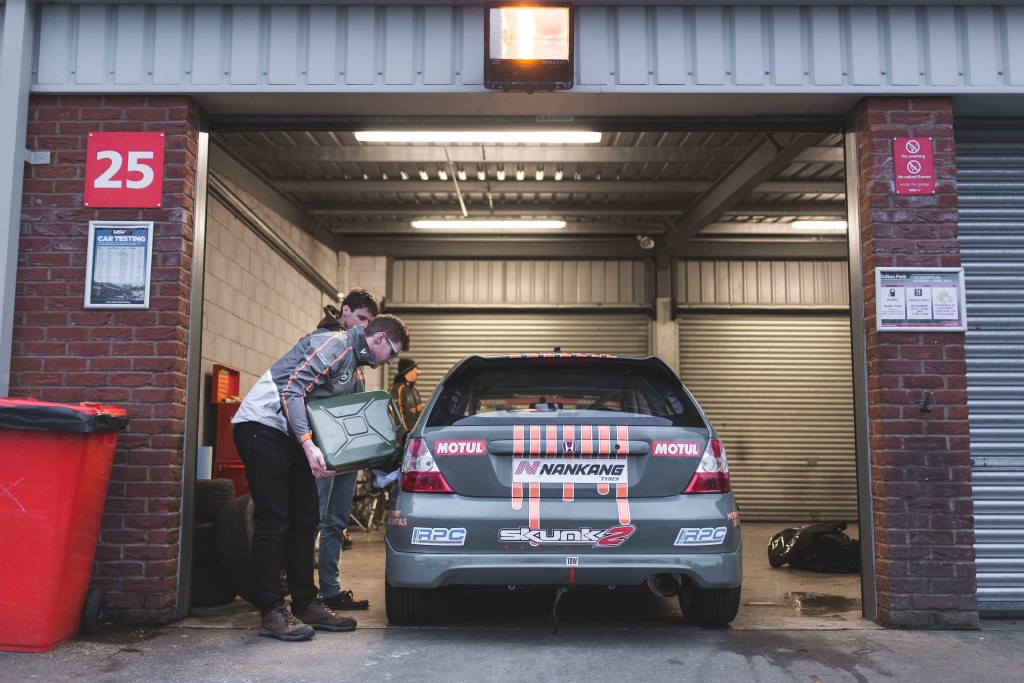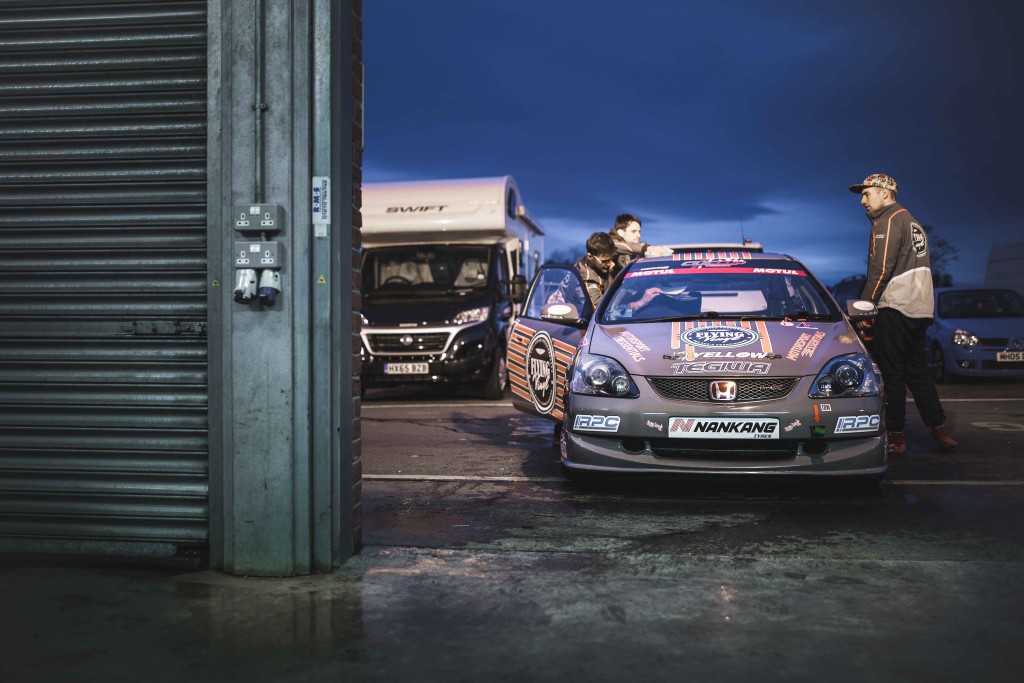 Saturday. The fine weather that inspired confidence during practice? Gone, giving way to gloomy skies and plenty of rain, set to last for most of the day. Luckily, despite there being a number of clubs racing (5Club Racing MX5 Cup, Disklok RGB Championship, Protech Sport Specials Championship, 750MC Cartek Roadsports Series and ROC Bikesports Championship), the Civics seemed to be given preferential treatment, and were treated to the garages, as opposed to the open-air paddocks.
Race 1. Still raining. The Bikesports cars are producing some pretty impressive rooster tails. After a disappointing qualifying, Luca fought from 13th, to come in at a very respectable 5th place.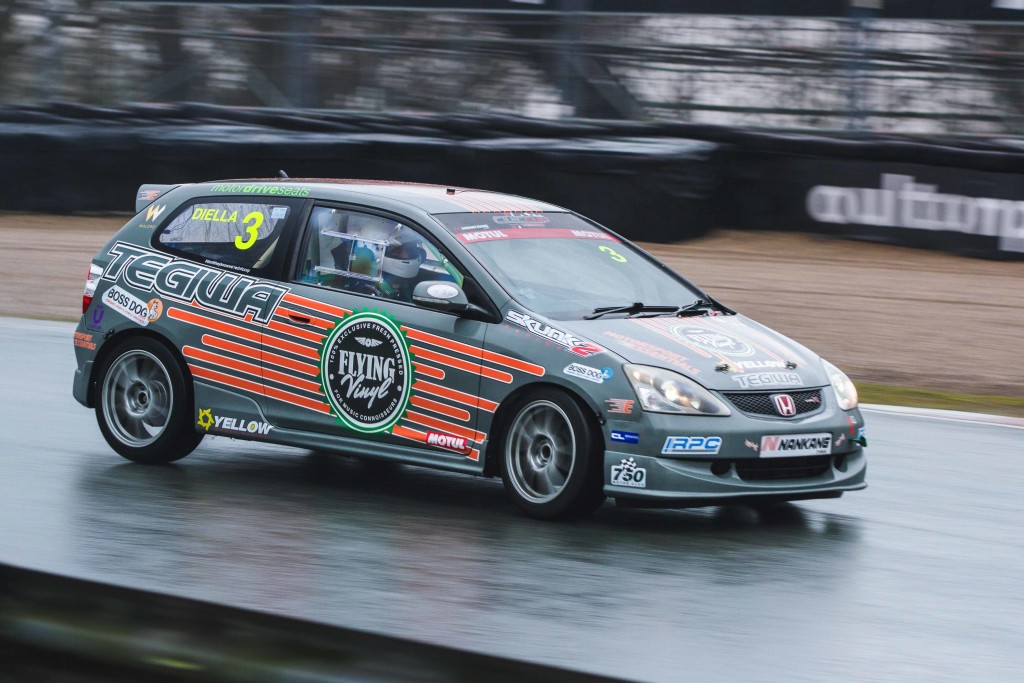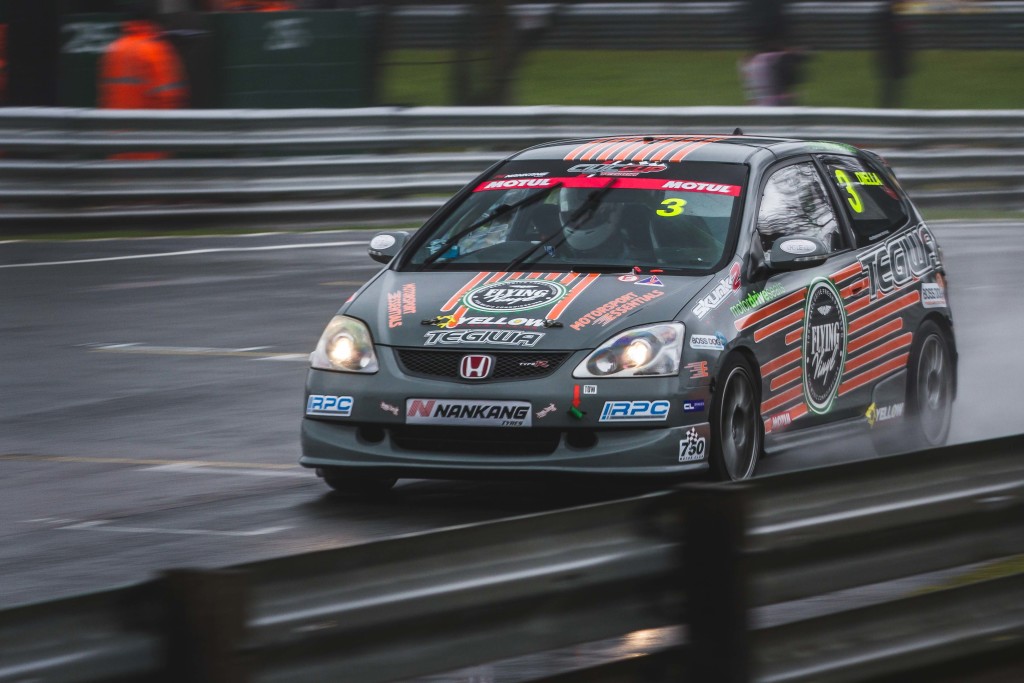 Plenty fell victim to the conditions, but not Diella. He brings car 3 back to the garage intact, wanting for nothing except a wipe down.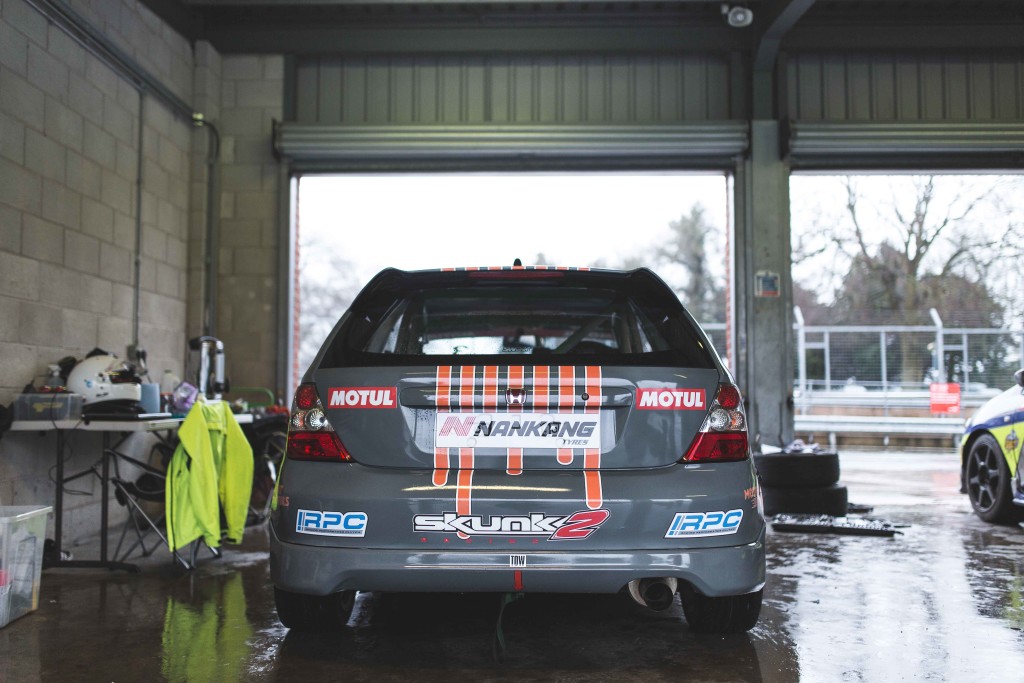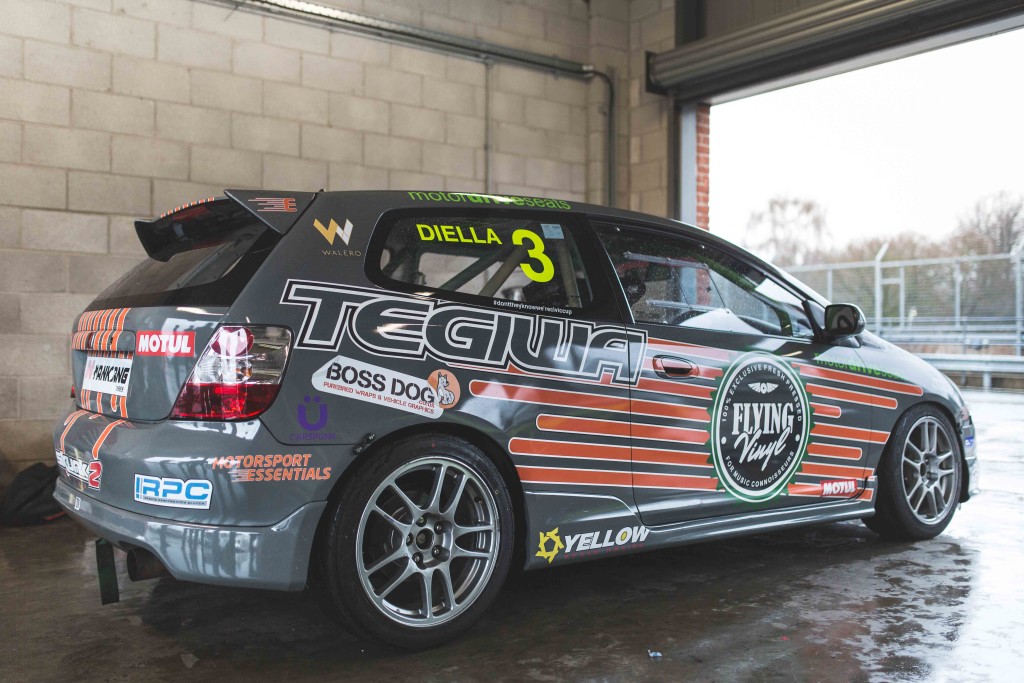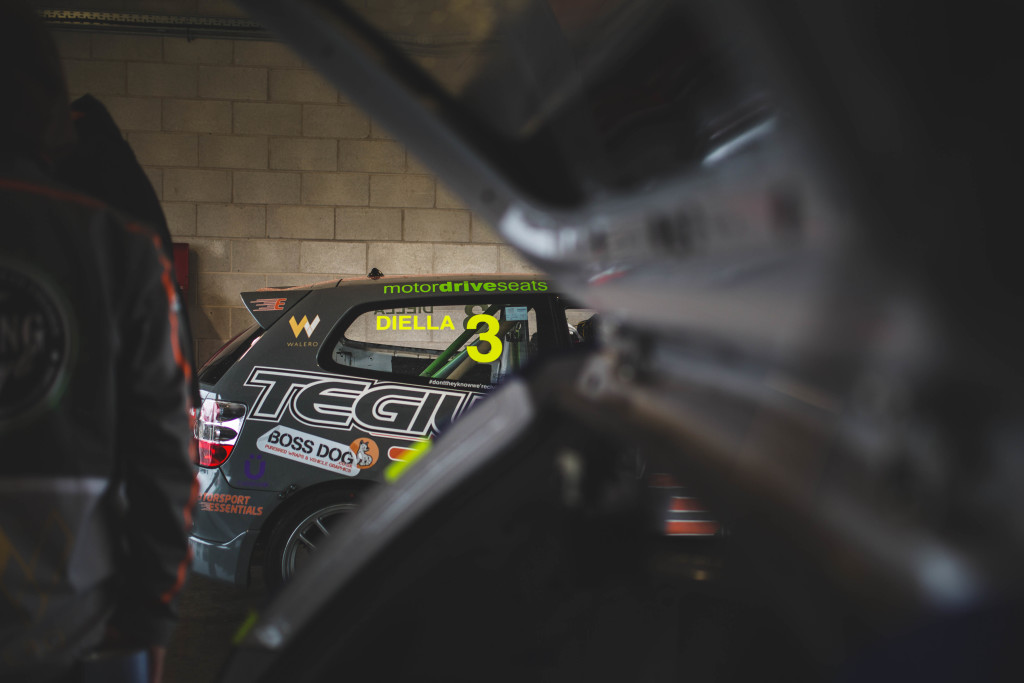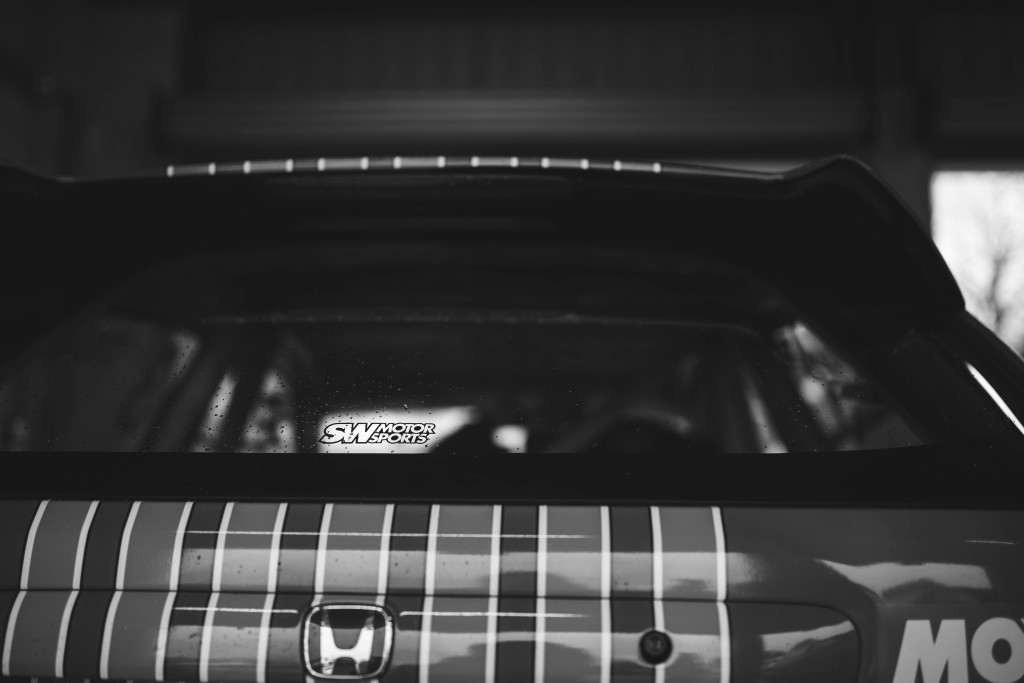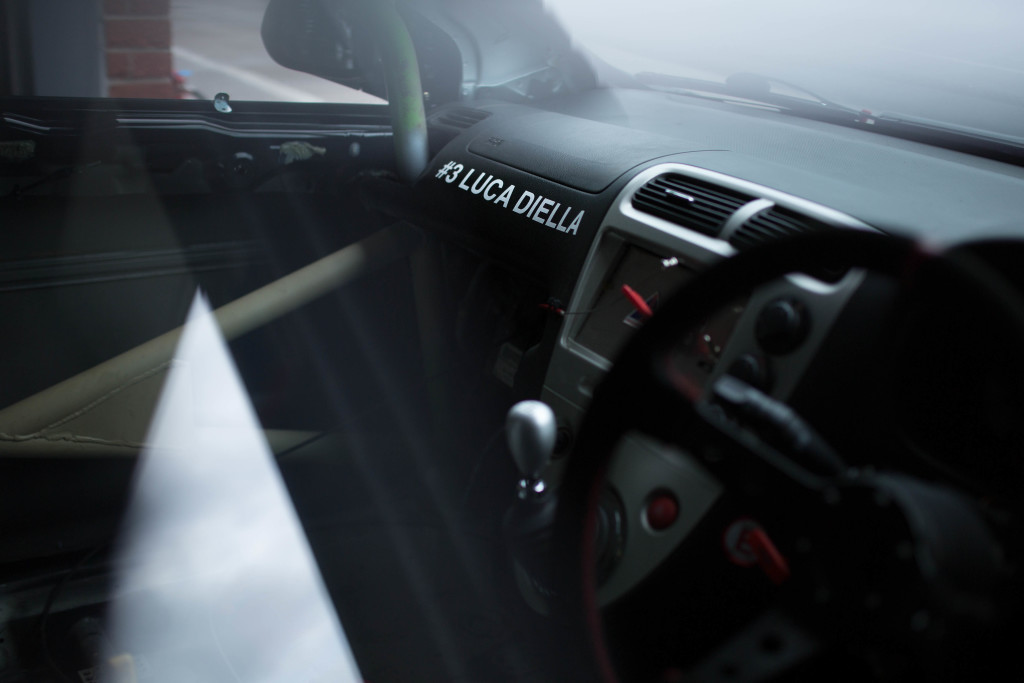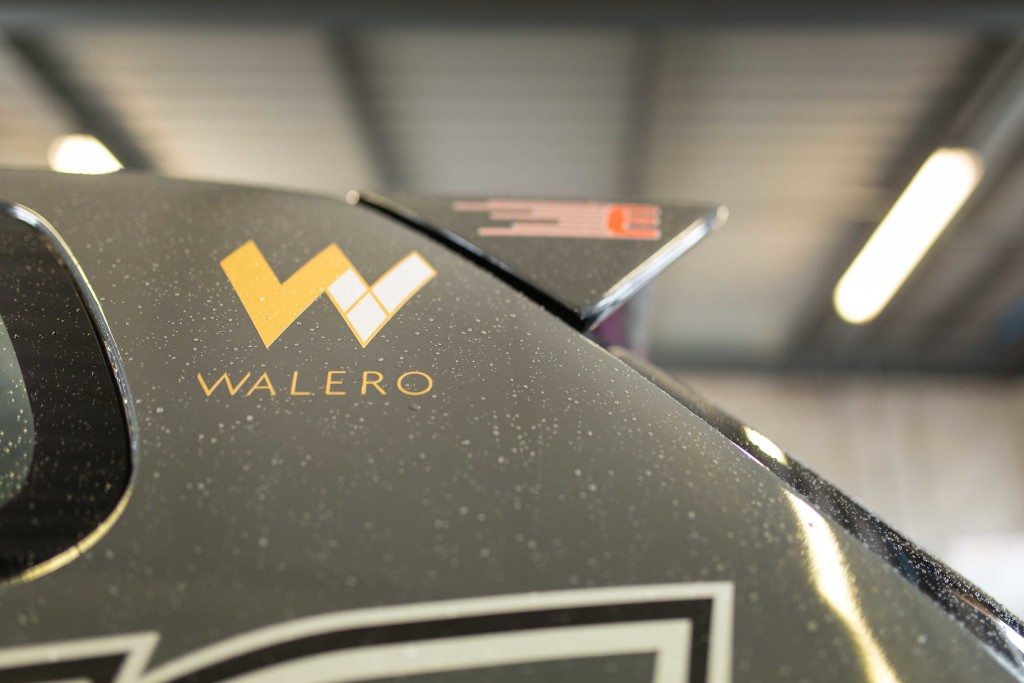 Team Motorsport Essentials are not just a team with a car. They provide support for other drivers and teams in other club championships, for example working successfully with Cam Walton in the MR2 Championship. Next door sat the 81 car of Lewis Rose, first time Civic Cup entrant and driver. Team ME lent a hand whenever possible, even if only for advice on what to expect, as well as sharing any worthwhile knowledge.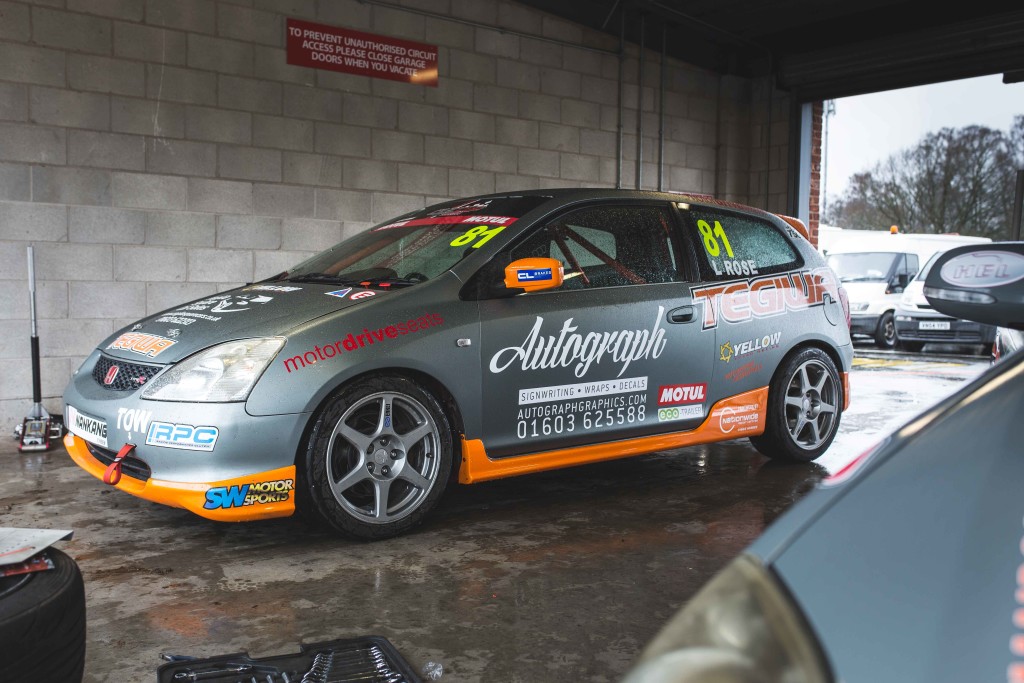 I saw evidence of this first hand, when Rose's car came in after race 1. Battered from being struck from behind and sent into the armco, the front and rear bumpers, rear wing, bonnet and a front wing were all going to need some work if Rose were to return for race 2. At this point, his anger and frustration were making him doubtful that he'd be back running again that day.
Team Motorsport Essentials set about examining the car and soon got to work. Front bumper and bonnet off to inspect front end damage. One cracked headlight and the other non-existent. Chassis legs appeared to be fine, but the radiator took a hit, and the crash bar served its purpose. There is a great sense of community spirit in club racing, so a replacement radiator and rear light were donated to get Lewis back out.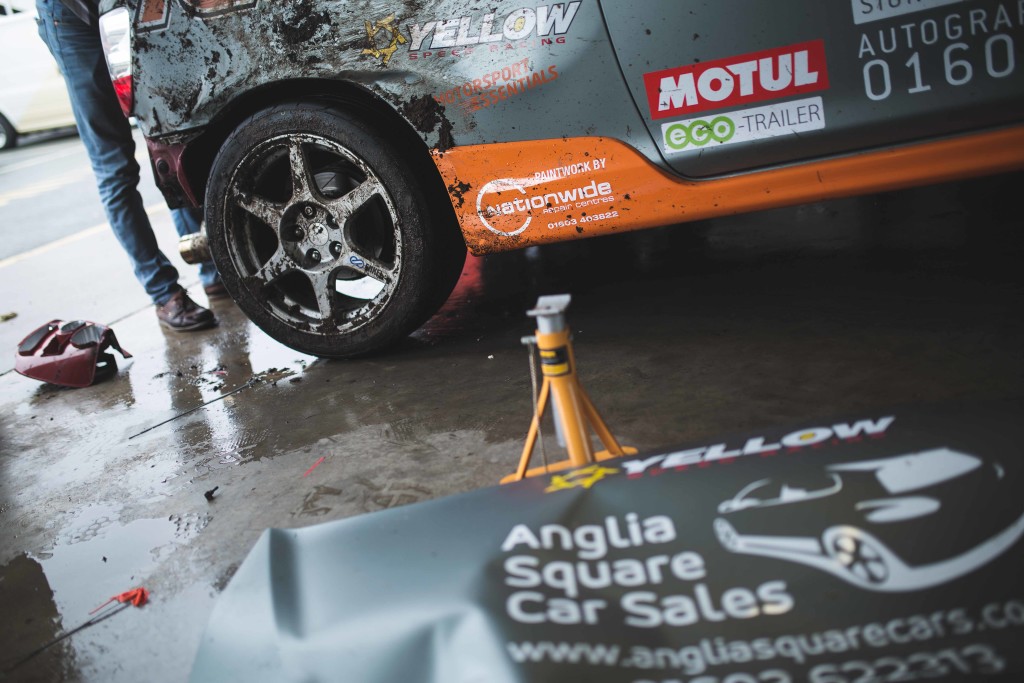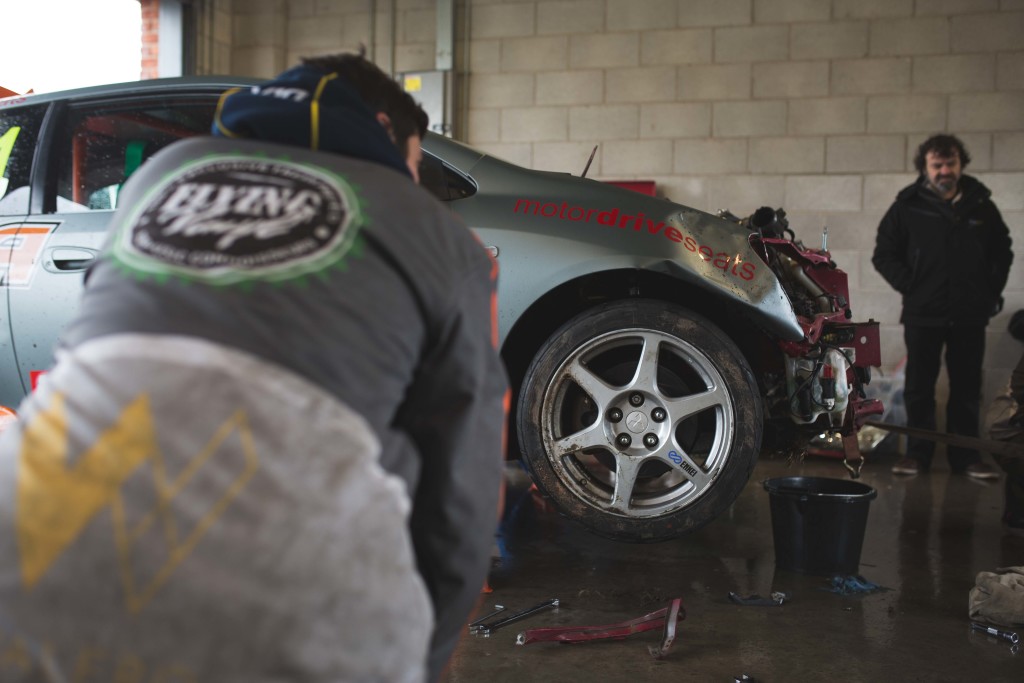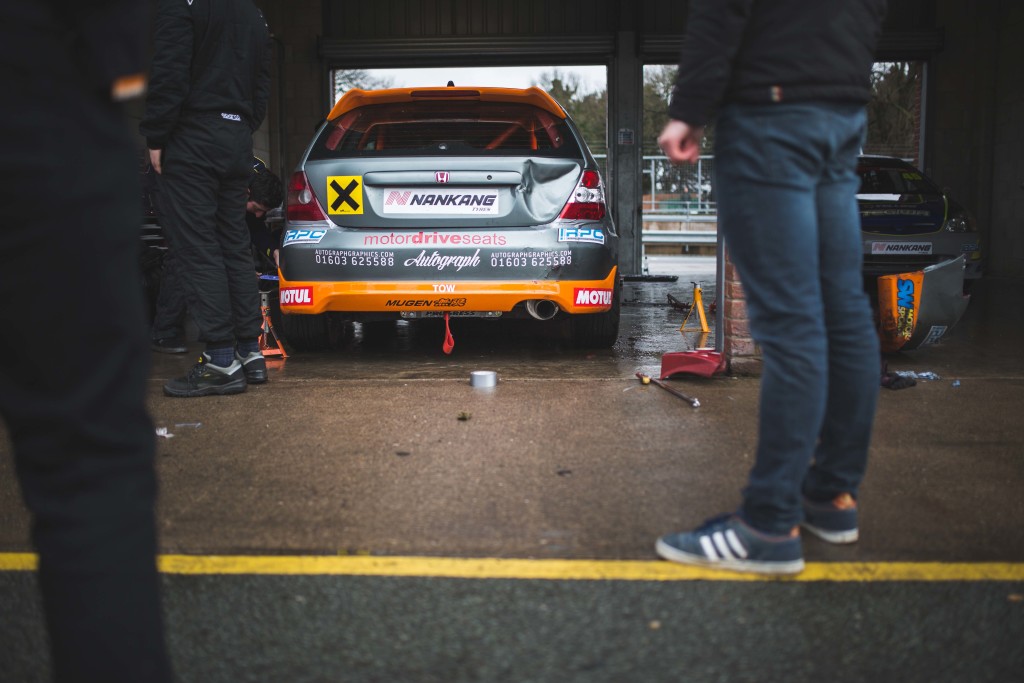 In under two hours the team had Lewis' car back together to complete race 2! With a spanner check and geo settings complete on both cars, it was almost time for their second outing, sun shining!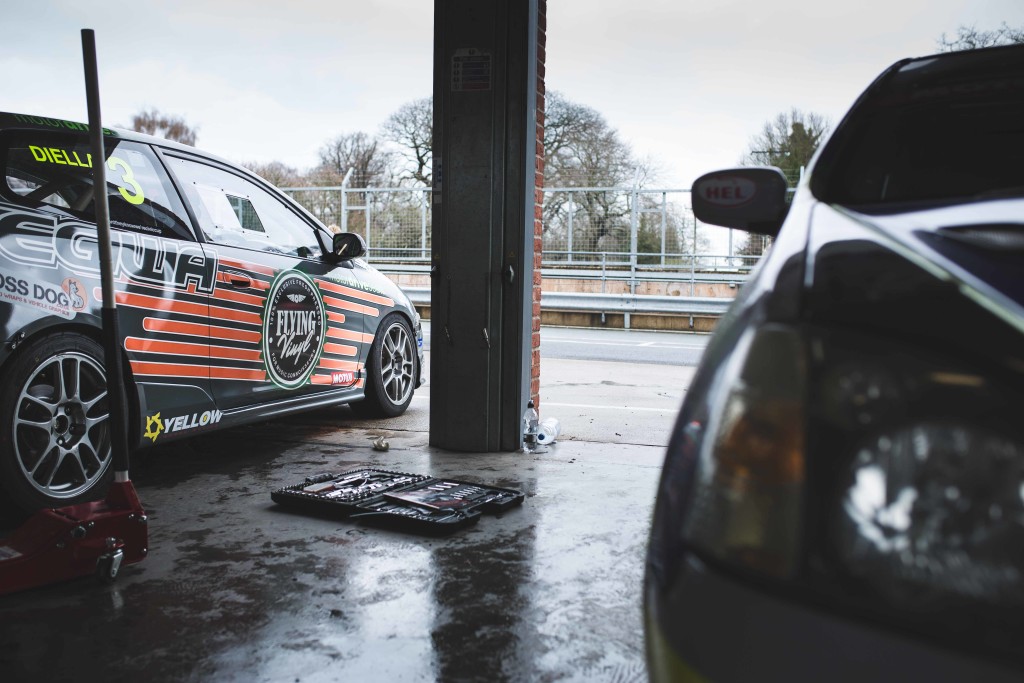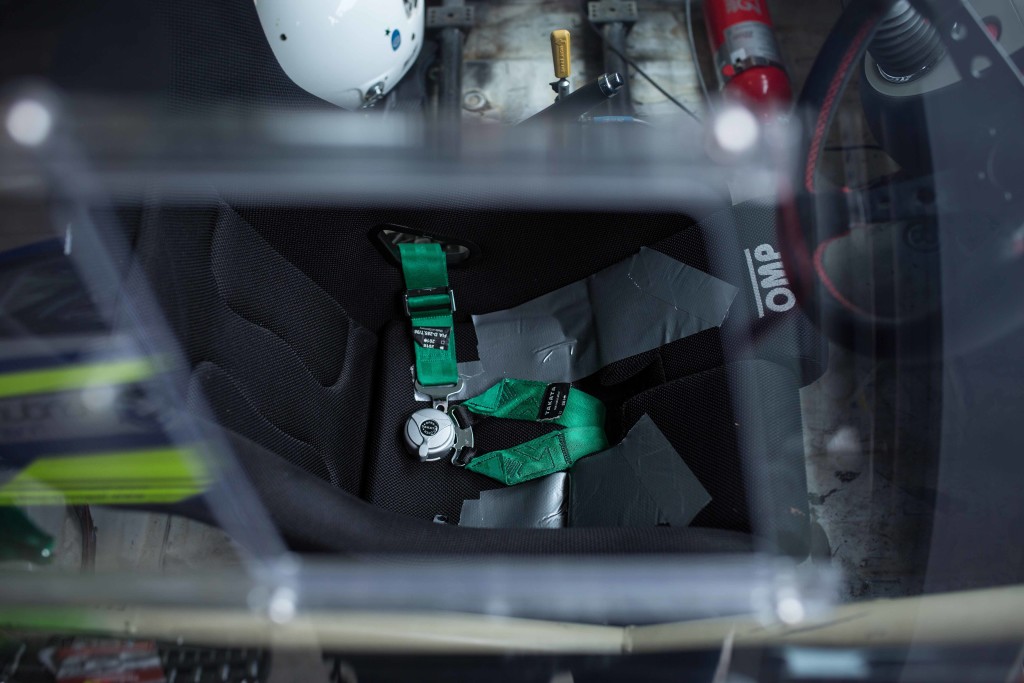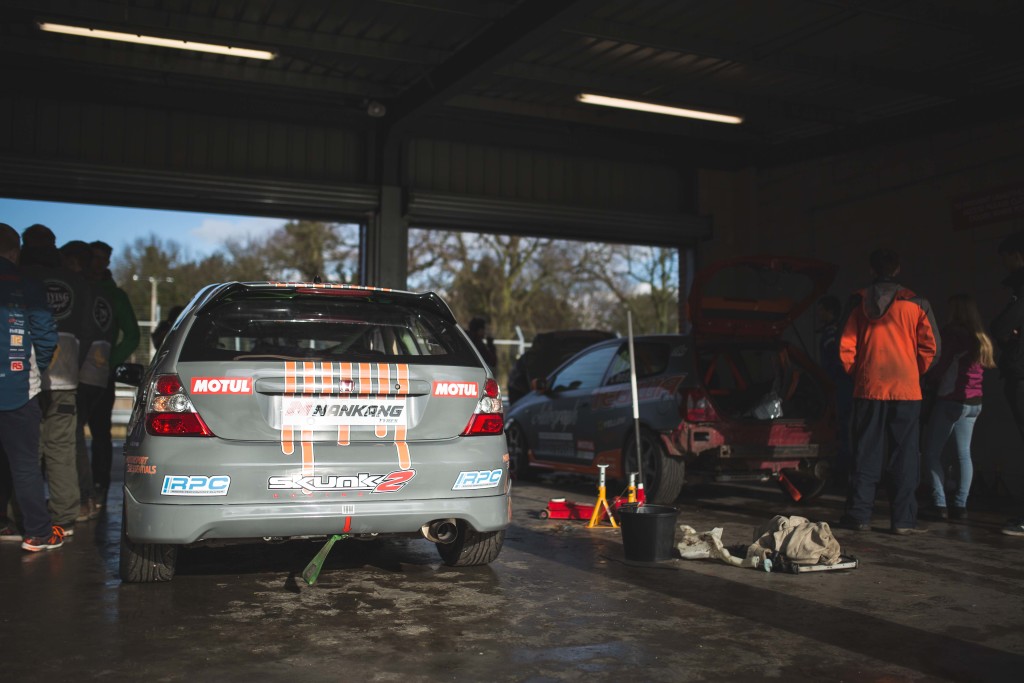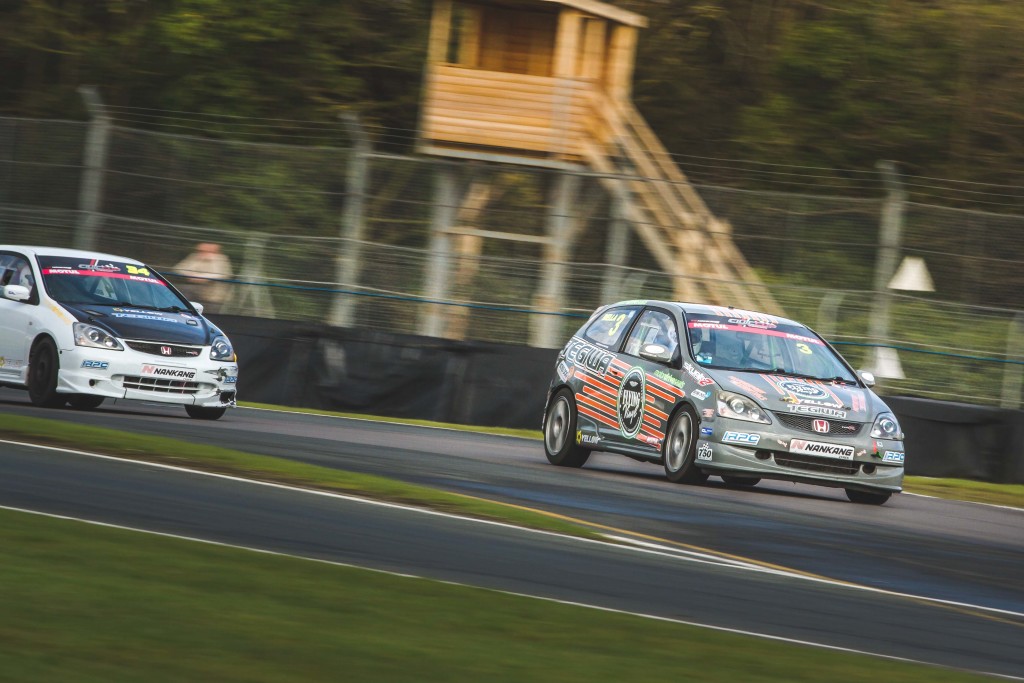 Some good clean racing in race 2, Diella just managing to keep on the black stuff out of turn one. Unfortunately a poor start saw a P7 finish, losing a place from start.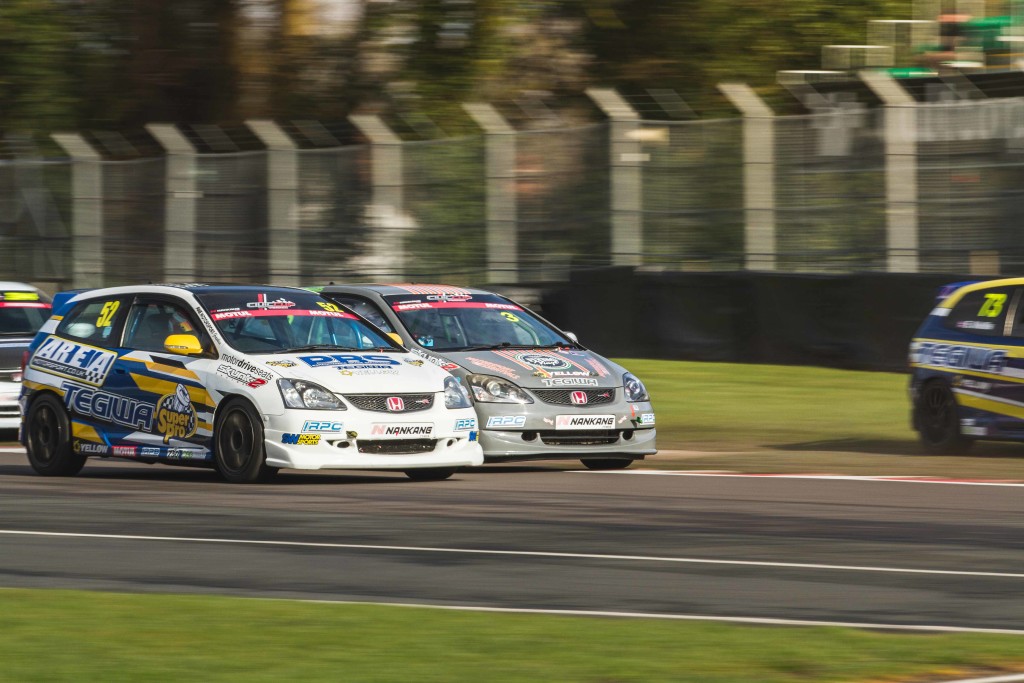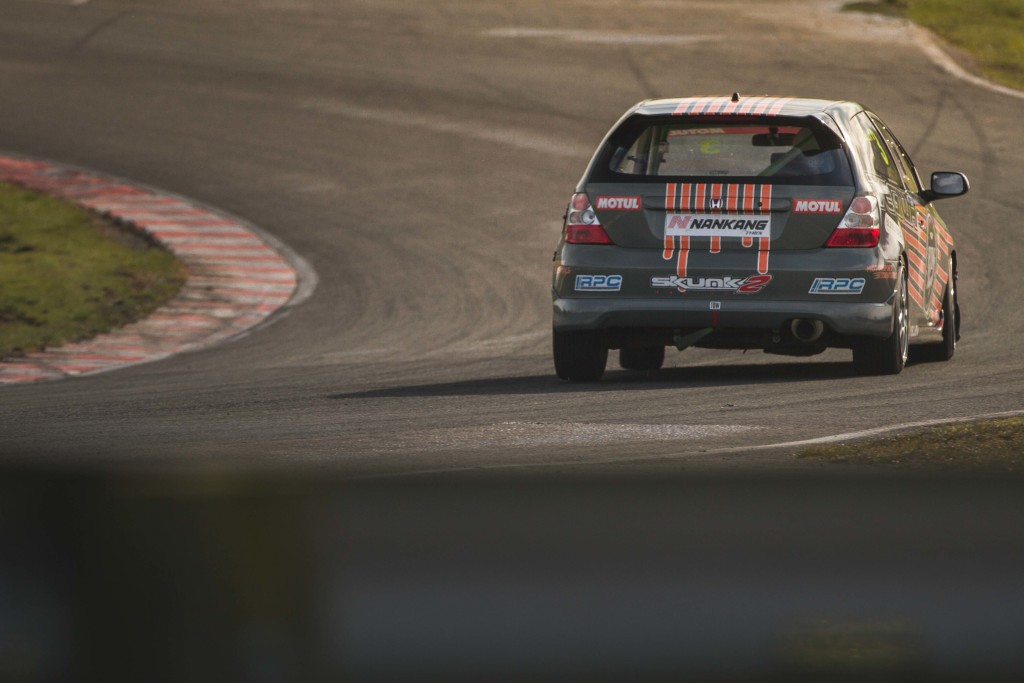 So glad to see Lewis Rose back out and, despite being a back marker,  he seemed to enjoy himself from the huge grin on his face back at the garage! This being his first ever race, and how he kept his chin up and managed to get back out, seriously impressed the organisers and marshall crew alike, who have shown massive support.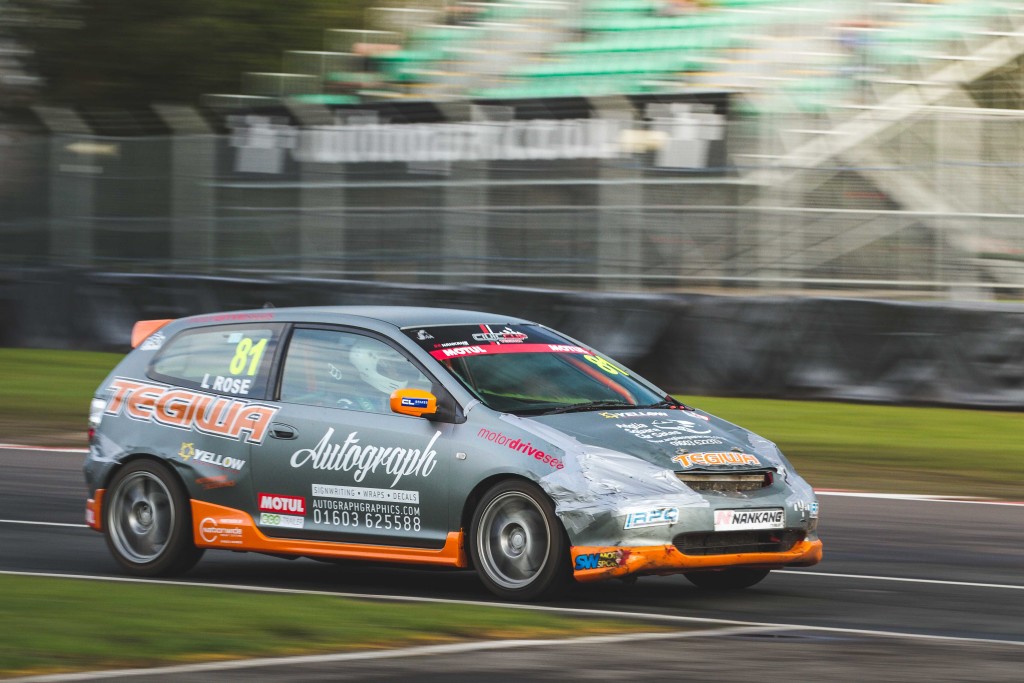 Fantastic weekend despite the adverse conditions. Brands Hatch in 3 weeks for rounds 3 & 4!
2016 Team Motorsport Essentials sponsors;
Flying Vinyl
Walero Motorsport
BossDog Vehicle Graphics
Author Info